Modern technology for the production of car bodies, frames and bodies of trucks and municipal vehicles, as well as buses, provides for the application of types of anti-corrosion and anti-noise mastics.
The most common methods of applying mastic are:
Airless spray method;

Extrusion;

Precision Swirl technology using a dedicated applicator.
The required application technology is provided by sophisticated mastic supply / distribution systems that control the flow rate and pressure of the mastic depending on the technology.
To ensure non-stop operation, our company has developed and successfully implemented a tandem arrangement of feed pumps at many enterprises, which allows the pumps to automatically switch from supply from one barrel to another..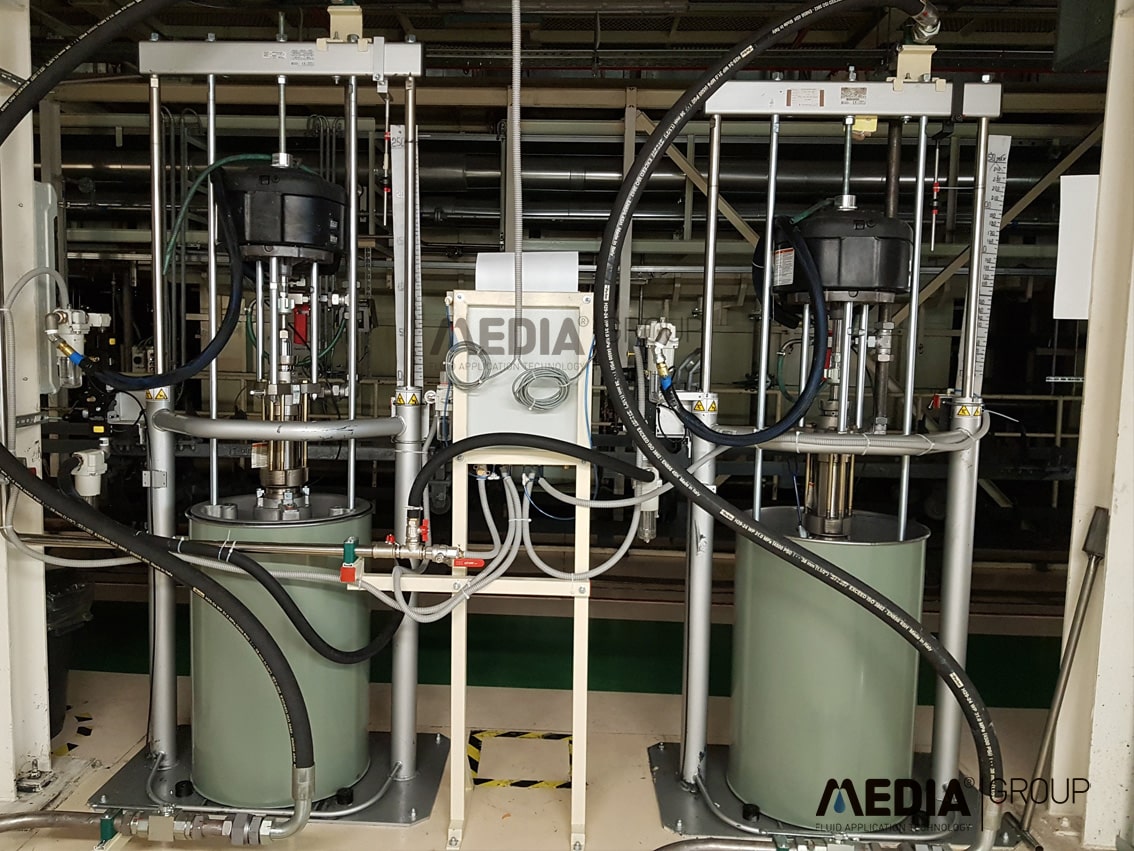 Media Engineering is the only company in Russia that has successfully designed and implemented centralized mastic supply systems from 1000 liter containers.
The supply of mastic to the areas of technological application can be carried out both by installing local pumps in the immediate vicinity of the workplace, and using pipelines of the central supply from the storage room.
Design and installation of high pressure pipelines is one of the key competencies of our company.